Looking for my resume or my LinkedIn ?
With 20 years of experience The Data Scout has helped clients save time, money and turn information into actionable insights.  An international speaker, trekker, author, and career technologist, The Data Scout has many tools tucked away in their pack. Described as a "tenacious problem solver" The Data Scout enjoys applying technology to provide real world solutions. For a more in-depth background on the founder of The Data Scout connect on LinkedIn.
Information (or data) is indeed big. Because of information, Facebook doesn't need to know your name to effectively market products to you. With the social fitness platform Strava you can track your latest hikes with incredible detail, information it now sells to third parties. Both Facebook and Strava have leveraged data to build new products and generate revenue.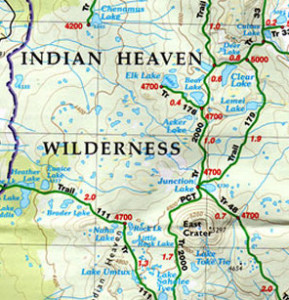 Opportunity abounds in big data, but much like a wilderness area, you have to know how to navigate it.
A great place to backpack in the Pacific Northwest is the Indian Heaven Wilderness in Western Washington. It's a beautiful place: 20,000 acres and over 150 lakes among fields of huckleberries. Heaven, indeed!
The thing about Indian Heaven is you really need to know when and where to go to experience it. If you go too early in the year you will experience "Mosquito Heaven" as it is also known. If you go up too late you'll miss the huckleberries. Maybe you look at the map and wonder what is inside East Crater. There aren't any trails to it; you will have to bushwhack. Are you prepared?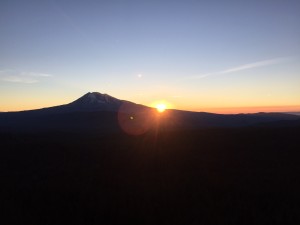 Data Science, analytics, and big data are all like the Indian Heaven Wilderness. A lot of potential payoff, but also a lot to know about how to explore these avenues. As in the wilderness there are dangers in dealing with data. Time and money can be wasted investigating dead ends. Incorrect analysis, like a faulty compass, can point in the wrong direction. Through excellent communication, rapid investigation, and technical acumen The Data Scout has helped startups, non profits, and corporations navigate this wilderness to improve revenue and engagement.
Exploring information is like exploring the wilderness. It is exciting, surprising, and rewarding. Get in touch to find out how The Data Scout can help you see the forest through the trees.